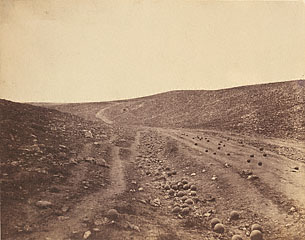 Carrying on a personal tradition that I have been doing
for
years
now
, here is a reflection on my own experience of the year that just ended, 2010.
Similar to last year, 2009, this was a year that I spent the entirety of living and working in one place -
Camphill Soltane
in southeastern Pennsylvania. I've been in a romantic relationship with one person the entire year, and have lived in three different houses at Camphill Soltane throughout the year. So outwardly there has been a lot of stability, but the experience inwardly has been a bit different.
The year has been marked by a kind of ongoing low-intensity inner conflict taking place within me. Most people in my life are probably unaware of this, and folks probably would not think to ask me about anything like this. Nonetheless this has been the main theme for me this year. There are a number of factors behind this.
One aspect is that for me throughout the year various practices, belief systems, and foundation stones for my own sense of identity have gradually been falling away. My sense of profound disillusionment with the philosophy and social scene that clusters around the term
"anarchism"
, continued to grow & develop. This process
started last year
, and continued on
into this year
.
My biggest sense of loss and change for me, in this regard, came for me in relation to my
no longer considering myself to be an NVC trainer
or identifying with "Nonviolent Communication" in general. Similar to the whole "anarchist" thing,
"Nonviolent Communication"
was a large part of my sense of identity for quite some time. It changed my life, it quite literally moved me, and now I can no longer whole-heartedly endorse it. Ironically enough,
the process to become an official certified trainer of Nonviolent Communication
officially re-opened this year, just shortly after I decided to distance myself from it.
Another aspect of my ongoing inner conflict this year has to do with what in NVC-land is referred to as my
"core jackals"
. This means my inner judgments and evaluations of myself that are a kind of deep-rooted belief that is wrapped around an emotional pain I've been carrying around with me for some time. This year I found my core jackals coming up again & again, in different forms, often not necessarily even in coherent words.
Because of all of this, as well as because of the general sense of heaviness & seriousness that pervaded the house that I lived in for the first half of the year, I had a pretty difficult time. The turning-point was pretty much half-way through, June 21st to be exact, when it was discovered that one of the people whom I lived and worked with had died in the house that we lived in. This was a blow to all of us who lived there, and it pretty much changed the course for the rest of the year.
The following month, in July, I then decided to join a sort of mutual support community of people with shared values coming out of an NVC background. This group is called the
"Consciousness Transformation Community"
, and so far I have found my involvement with this to be very helpful for me.
The month after that, in August, I traveled to Virginia and re-connected with
an intentional community of folks
whom I used to live with. That experience was also one that I found to be very nourishing for me.
In September I by chance discovered and read this book entitled
Razor-Wire Dharma: A Buddhist Life in Prison
by Calvin Malone. That book was by far the most memorable and influential book for me of 2010. One of the effects that that book had was for me to gain an interest in working with men in prison in a Buddhist kind of way. Towards this end I discovered the non-profit organization called
"the Prison Dharma Network"
, which I have since gotten involved with.
That book also re-awakened within me my interest in Buddhism, or
the Dharma
, and the various practices associated with it. That book reminded me that the times in which I remember and practice the various tenets associated with the Dharma are moments when I feel more at peace and on a productive path in my life. That is where I am left now, as the year is at an end. I realize that the Dharma (or "Dhamma" in
the Pali language
) is a spiritual/religious path that I have found to be beneficial for me when I walk it. This is something that I would like to commit myself to wherever I find myself in life.
"Even though I walk through the valley of the shadow of death, I will fear no evil, for you are with me; your rod and your staff, they comfort me." - Psalm 23:4